Mary and Ashley Olsen's Hair Style
Mary and Ashley Olsen's Hair Style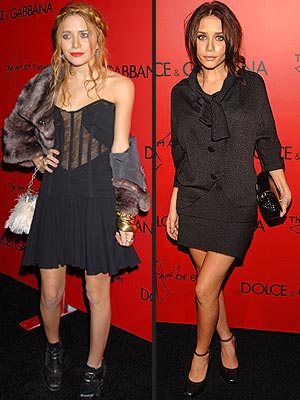 Mary and Ashley Olsen's Hair Style
Mary and Ashley Olsen's Hair Style
Mary and Ashley Olsen's Hair Style
The summer is here and you don't want to be using your hair straighteners in this heat. So take a leaf out of Mary Kate and Ashley's new look and leave behind the poker straight hair and create a Californian babe look.
With the S Wave Thermal Set you can create this very simple look, that will certainly be head turning. So ask your stylist for this semi-perm technique.
If you feel you don't want that heavy curl look then just distress your hair slightly with the end of the comb to loosen those curls then add a pea size amount of hair serum to create this beautiful hairstyle. You only need to look at Mary Kate and Ashley to know that this is certainly a fashion statement you want to achieve.